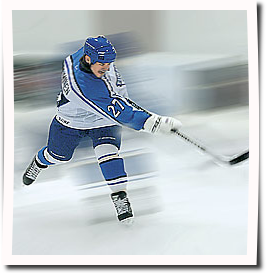 ^Teppo Numminen^
Ice hockey we play on the ice, and try to do a goal.
Icehockey countries are: Canada, U.S.A, Sweden, Norway, Germany, Finland, Switzerland, Russia, France, Italy, Japan, Czech, Slovakia, Austria, Danish and Latvia. ( I can forgot something :P.)
I play ice hockey in S-kiekko, E-98 juniors . We training three times weekly. We have games ~one or two times weekly. In tournaments we have three or five times daily.
Finland winning the world championship one times. Its a in year 1995.
Hyperlink's:
http://en.wikipedia.org/wiki/Ice_hockey
http://www.nhl.com/
http://www.youtube.com/watch?v=GTcu6rEOCws
http://www.s-kiekko.com/
Ilari